Our public lands: Best Idea Ever
Public lands are our birthright as American citizens. And we will not give them up.
Fact v Fiction:
There's a lot of misinformation about national monuments out there.
National monuments and the Antiquities Act (the act used to designate national monuments) are incredibly important tools for conservation. But there are many who seek to dismantle them.
For sportsmen and women, there are a few things to know about national monuments and the act used to establish them.
Congress has wasted no time in trying to take away your birthright.
While some say it's simply "transfer" — an effort to "better manage" public lands – the truth is, the distance between transferring and selling public lands is very short. Most states that would manage these lands have already sold significant portions of their formerly public state land to the highest seller.
Public lands are our birthright as American citizens. And we will not give them up.
Whether you call it sale, transfer, or divestiture, allowing public lands to fall from public ownership would represent the triumph of cynicism over democracy. We — you and me, all of us who own these lands by virtue of our citizenship — can make sure that never happens.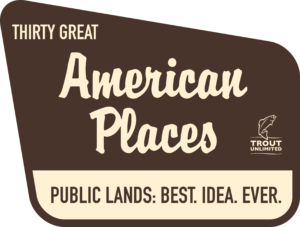 Check out 30 of our greatest public places. from every corner of the country. It makes no difference whether you live in Manhattan, New York or Manhattan, Montana these are your public lands.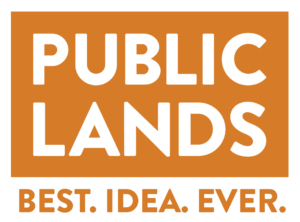 A note from Chris Wood, CEO of Trout Unlimited:
The threat of losing our public lands looms large. That threat grows, passing like wildfire through halls of Congress and state capitols, spreading its invasive rhetoric in our communities. People with soft hands and expensive suits tell us
"It's just transfer. It's not like we're selling them."
It's not just transfer. And it is a big deal.
MAKE NO MISTAKE
TRANSFER IS SALE
MAKE NO MISTAKE
TRANSFER IS SALE
PERCENT OF STATE LAND SOLD